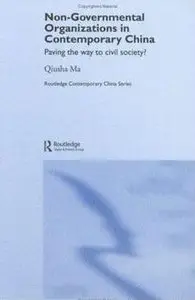 Non-Governmental Organizations in Contemporary China
Routledge | December 22, 2005 | ISBN-10: 0415369193 | 256 pages | PDF | 1.8 MB
Based on documentary materials including interviews with key players in China, this book charts the development of non-governmental and non-profit organizations in China from the late 1970s to the present day. It recounts how in the aftermath of the 1978 reforms that created a market economy and diversified interests and social life, new institutions and organizations outside of the state system increased dramatically in number, size and influence. These organizations, which barely existed before the reforms began in the late 1970s, carry out many social, economic and cultural tasks neglected by the government.