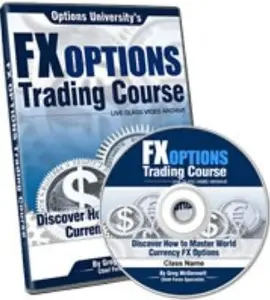 Options University - FX Options Trading Course - Class 5-6
AVI+MP3 | Camtasia 673kbps | English | 640x480 | 15fps | 4h 40mins | pcm mono 352kbps | 1.51 GB
Genre: Video Training
This is a brand-new cours – you'll be among the first in the world to experience it. And you'll get an immediate edge over those in the dark about Forex options. Here's your chance to spend 8 days with a Forex Options master – who will reveal everything you need to know to get started on your path to successful World Currency Options trading. After these 8 nightly sessions, you'll know more than a vast majority of Forex trader "wannabees" out there who "think" they know everything there is to know about how to trade the Forex.
Class 5
Review
Technical Analysis for FX Options ( Ryan and/or Wayne) - Discover the key patterns and indicators you MUST KNOW for proper FX options entry and exit points
Class 6
Review
FX Futures "Replacement" - How to design the "Perfect Currency Future" position using options
FX Covered Calls and Covered Puts - How to cash in on premiums while waiting for the "Big Move".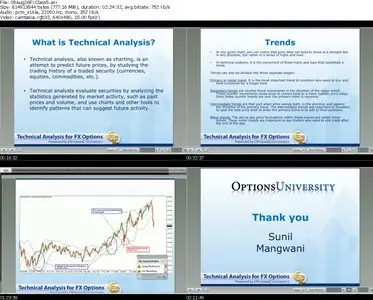 No mirrors please