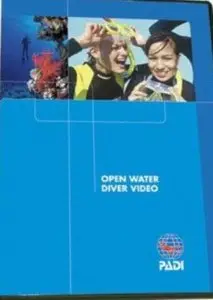 PADI - Open Water Diver Video
DVD9 | PAL 4:3 | (720x576) | MPEG2 ~5358 kbps | Russian: MP3, 224 kb/s (2 ch) | 176 min | 7.21 GB
The PADI Open Water Diver program is a full scuba diving certification which enables you to dive in more than 124 countries world wide with a buddy independent of a PADI Professional. Under the guidance of one of our PADI Dive Professionals you will be learning a variety scuba diving techniques and the physiological effects that scuba diving has on our bodies. You will experience the thrill of diving in the open water, passively interact with marine life and feel the freedom and relaxation that diving has to offer.
Welcome to the best movies collection (English, German, French language), best software, best eLearning video and many-many more:
LINK
Do not forget to check my blog! Updated regularly!