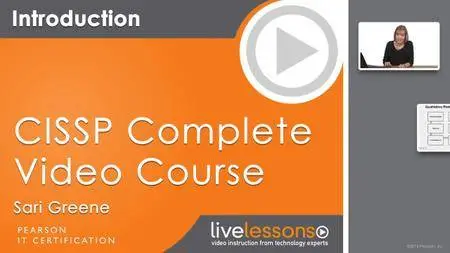 Pearson IT Certification - CISSP Complete Video Course
HDRips | MP4/AVC, ~5866 kb/s | 1280x720 | Duration: 25 Hours | English: AAC, 132 kb/s (1 ch) | 54.1 GB
Genre: Development / Programming / Security
Pearson IT Certification is the leader in IT certification learning solutions, with a long tradition of delivering proven learning tools and educational training materials that have helped certification exam candidates succeed. Learn from world-renowned authors such as David Prowse, Wendell Odom, Kevin Wallace, Brien Posey, Sander van Vugt, and Thomas Erl and a suite of products and solutions that address the learning, preparation, and practice needs of a new generation of certification candidate. Pearson IT Certification is your source for the highest-quality learning solutions.
Welcome to the best eLearning video (English, German, French, Spanish language) and many more:
LINK
Do not forget to check my blog! Updated regularly! Add in bookmarks my blog :)
PM me if Links not working!
No mirrors pls!