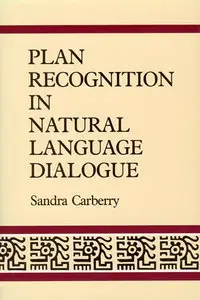 Plan Recognition in Natural Language Dialogue
The MIT Press | December 3, 1990 | ISBN-10: 0262031671 | 300 pages | DJVU | 20 MB
In most current natural language systems each query is treated as an isolated request for information regardless of its context in dialogue. Sandra Carberry addresses the problem of creating computational strategies that can improve user-computer communication by assimilating ongoing dialogue and reasoning on the acquired knowledge.Plan Recognition in Natural Language Dialogue critically examines plan recognition - the inference of an agent's goals and how he or she intends to achieve them. It describes significant models of plan inference and presents in detail the author's own model, which infers new goals from user utterances and integrates them into the system's model of the user's plan, incrementally expanding and adding detail to its beliefs about what the information seeker wants to do. Carberry then outlines computational strategies for interpreting two kinds of problematic utterances: utterances that violate the pragmatic rules of the system's world model and intersentential elliptical fragments. She also suggests directions for future research.Sandra Carberry is Assistant Professor in the Department of Computer and Information Sciences at the University of Delaware. Plan Recognition in Natural Language Dialogue is included in the ACL-MIT Press Series in Natural Language Processing edited by Aravind Joshi.