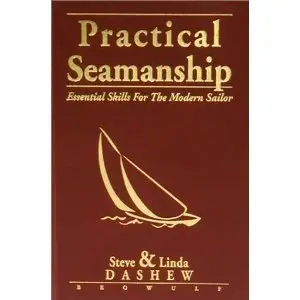 Practical Seamanship : Essential Skills for the Modern Sailor
Beowulf Pub Co | February 16, 2001 | ISBN-10: 1930086016 | 644 pages | PDF | 24 MB
Before the advent of satellite navigation, radar and electronic charts, you had to learn the art of seamanship through experience, both good and bad. After enough close calls and a few hard knocks, you developed a feel for the sea and its moods. You became aware of the subtle messages in the sky, the shape of the waves, the smell of the land. With practice you improved your boat handling and the ability to react instantly to a change in the situation. This is what kept you safe and got you to your destination.
These days everyone carries a GPS and a boat full of electronics. As a result, the essential skills developed over thousands of years of sailing are slowly being lost. Modern electronics are a wonderful step forward when they work, but they are no substitute for seamanship.