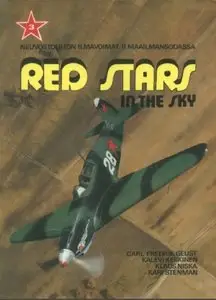 Carl-Fredrik Geust - Red stars in the sky: Soviet Air Force in World War Two (Neuvostoliiton ilmavoimat II maailmansodassa). Part 3
Tietoteos | 1983 | ISBN: 9519035737 | English / Finnish | 52 pages | PDF | 27.61 MB
Series "Red stars in the sky" aims to cast more light on the aircraft and the pilots of the Soviet Air Arm in WWII. Like the first part of "Red Stars" this part concentrates on fighter aircraft and pilots.