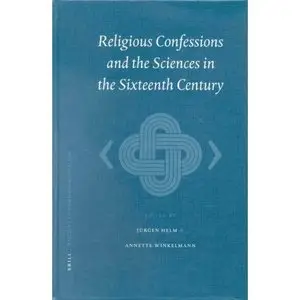 Jurgen Helm, Annette Winkelmann, "Religious Confessions and the Sciences in the Sixteenth Century"
Publisher: Brill Academic Publishers | 2001-08-15 | ISBN 9004120459 | PDF | 160 pages | 8.6 MB
This volume discusses the ways in which religious conviction and the development of the natural sciences and medicine influenced each other in the 16th century. Contrary to the still widespread view that relations between religion and the sciences at the dawn of the "scientific revolution" were ridden with bitter conflict, the studies here present a more differentiated picture. They indicate that scientists in the 16th century were pious and religiously observant, well-aware of their respective sacred tradition. No matter whether Jewish, Roman Catholic or Protestant, they found their specific ways and means to pursue studies on nature and in the medical sciences.