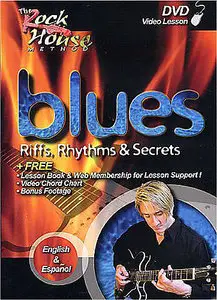 The Rock House Method - John McCarthy: Blues Riffs, Rhythms & Secrets
DVD5 | 2005 | DVD video | MPEG2 | 720х480 | 29.970 fps | AC3, 192 kbps
Languages: English, Spanish | Run Time: 60 minutes | 3.98 GB
In this comprehensive Blues Guitar program designed by renowned guitarist John McCarthy, you learn techniques, scales¦and tricks¦to¦take your blues guitar playing to the next level. You'll develop lead techniques like bending, vibrato, hammer-on's, pull-offs and more. Learn Blues turn arounds, the shuffle feel, Jazzy blues and fast Blues progressions. There are entire blues riffs, leads and rhythms that you will apply over the full band backing tracks that give you the feel of playing in your own band.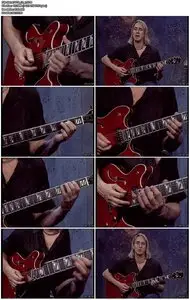 <span style="color:#000000">Filesonic</span>
<span style="color:#ffffff">Wupload</span>
>>> NO PASSWORD <<<
!!! No Mirror(s) Please !!!

!!! My AH blog !!!