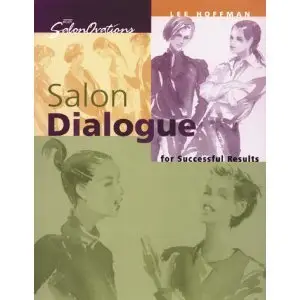 Salon Dialogue for Successful Results
Milady | July 22, 1997 | ISBN-10: 1562533223 | 160 pages | PDF | 60 MB
An invaluable reference that helps salon employees know what to say to clients and co-workers in every salon situation. Geared toward increasing sales, developing customer loyalty, and pacifying difficult clients, the book is especially valuable as a tool to teach new stylists how to communicate verbally with clients. Customized scripts that can be used to inform clients of special events or sales are included.