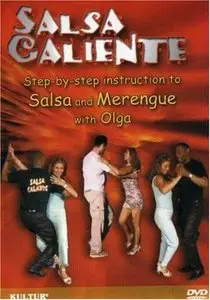 Salsa Caliente
DVD5 | 2005 | DVD video | MPEG2 | 720х480 | 29.97 fps | AC3, 192 kbps
Language: English | Run Time: 35 minutes | 2.31 GB
Salsa Caliente With Olga is the recipe to help you spice up your dance moves! With easy step by step instruction, you will learn the salsa and merengue, while keeping fit at the same time! Program includes: Merengue Warm-Up, The Basic Steps, The Salsa, The Mambo, The Rumba, The Charanga, Dancing With a Partner, Salsa Turns, Merengue Dance, Cool Down. Features the music of Merengada and bonus tracks from Orquestra Aragon and Company Segundo.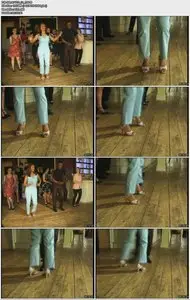 <span style="color:#000000">Filesonic</span>
<span style="color:#ffffff">Wupload</span>
>>> NO PASSWORD <<<
!!! No Mirror(s) Please !!!

!!! My AH blog !!!