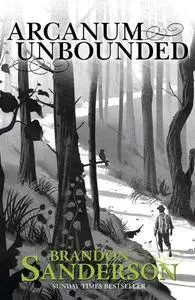 Brandon Sanderson - Arcanum Unbounded
Italian | 2017 | 672 pages | ASIN: B01G2B66PI | EPUB | 12,5 MB
Welcome to New York Times and Sunday Times bestseller Brandon Sanderson's first collection of short fiction.
These wonderful works, originally published individually, have been collected for the first time and convey the true expanse of the Cosmere. Telling the exciting tales of adventure Sanderson fans have come to expect, Arcanum Unbounded include the Hugo Award-winning novella 'The Emperor's Soul', an excerpt from the graphic novel 'White Sand', and the never-before-published Stormlight Archive novella 'Edgedancer'.