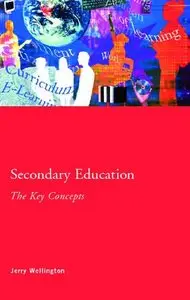 Secondary Education: The Key Concepts
Routledge | May 1, 2006 | ISBN-10: 0415344034 | 208 pages | PDF | 1.9 MB
A comprehensive critical survey of the controversies, theories and practices central to secondary education today, this book provides teachers, researchers, parents and policy-makers with a vital new reference resource. It covers important topics including:
assessment
citizenship
curriculum
e-learning
exclusion
theories of learning
work experience.
Fully cross-referenced, with extensive suggestions for further reading and on-line resources, this is an essential guide to theory and practice in the twenty-first century classroom.