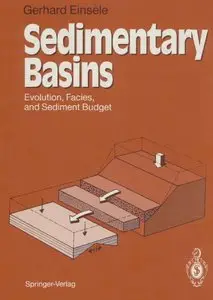 "Sedimentary Basins Evolution, Facies, and Sediment Budget" by Gerhard Einsele
Sрringеr | 1992 | ISBN: 3540547436 0387547436 | 632 pages | PDF | 43 MB
This book provides an overview of all major topics in sedimentary geology. It is unique in its quantitative approach to denudation-accumulation systems and basin fillings, including dynamic aspects. The relationship between tectonism and basin evolution as well as the concepts of sequence cycle and event stratigraphy in various depositional environments are extensively discussed.
Numerous, often composite figures, a well-structured text, brief summaries in boxes, and several examples from all continents make the book an invaluable source of information for students, researchers and professors in academia as well as for professionals in the oil industry.