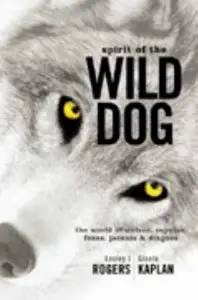 Spirit of the Wild Dog
Allen & Unwin | October 1, 2003 | ISBN-10: 1865086738 | 248 pages | PDF | 2.6 MB
What makes a dog a dog? Rogers and Kaplan (Orangutans, 2000; Not Only Roars and Rituals, 1998) answer this question and others as they explore the world's wild dogs. Dogs were domesticated roughly 135,000 years ago, and although they have undergone remarkable physical changes from their gray-wolf ancestor, their behavior is remarkably similar to that of wolves. Wild dogs of various species are found on every continent except Antarctica, and the broad range of habitats they inhabit has affected their social structure and choice of prey. Communication is quite similar across canine species, but hunting techniques and reproduction vary. A chapter on intelligent behavior reveals their remarkable ability to learn, adapt, and solve problems. A fascinating chapter comparing domestic and feral dogs, with a discussion on the placement of Australia's dingo, demonstrates how close domestic dogs are to their wild relatives. This nice introduction to the scientific study of canines includes an extensive bibliography and will be welcomed by inquiring dog owners who want to know more about their pets.