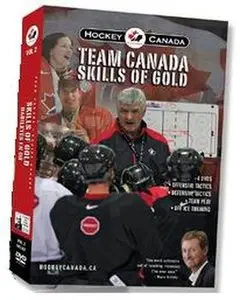 Team Canada Skills of Gold Vol. 7 - Team Play
DVD5 | 2005 | DVD video | MPEG2 | 720х480 | 29.97 fps | AC3, 192 kbps
Language: English | Run Time: 60 minutes | 3.50 GB
The 'Team Canada Skills of Gold' series is comprised of a set of 8 DVDs and breaks down the primary skills of hockey for coaches and players in a clear and easy to follow format. The series is designed to enhance the skills of hockey players of all ages and skill levels. This DVD series features over 6 hours of educational footage, and focuses on eight different areas of hockey skills including skating, puck control, checking, team play and off-ice training techniques.
DVD 7 – TEAM PLAY: Covers the concepts of defensive zone coverage, breakouts, transitions and regroups, offensive zone play, forechecking, special teams and faceoffs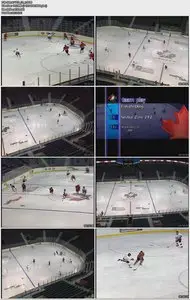 <span style="color:#000000">Filesonic</span>
<span style="color:#ffffff">Wupload</span>
>>> NO PASSWORD <<<
!!! No Mirror(s) Please !!!

!!! My AH blog !!!