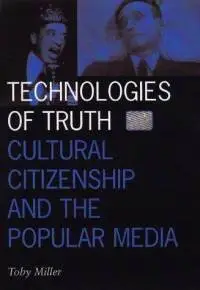 Technologies of Truth: Cultural Citizenship and the Popular Media
University of Minnesota Press | February 1998 | ISBN-10: 0816629846 | 304 pages | PDF | 2.5 MB
In a complex and media-saturated world, what is the value of truth? Author Toby Miller provides a pithy examination of how television, magazines, film, and museums influence the way our society conceptualizes such issues as citizenship, democracy, nationhood, globalization, truth, and fiction. With a style that is spicy, personal, and full of incident, Miller turns the ephemera of everyday life into an entertaining critique of our times.