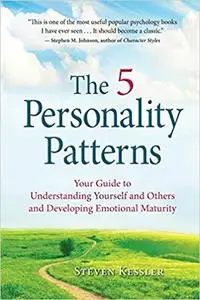 The 5 Personality Patterns: Your Guide to Understanding Yourself and Others and Developing Emotional Maturity by Steven Kessler
English | 2015 | ISBN: 0996343903 | 388 Pages | EPUB | 2.9 MB
This bestselling book marks a major advance in the psychology of personality. Suddenly, you can see what's going on inside people: you can see what motivates and matters to them and how to influence and communicate with them successfully. Finally, you have a simple, clear, true-to-life map of personality that gives you the key to understanding people and interacting with them successfully. The 5 Personality Patterns is a book that can change your life.