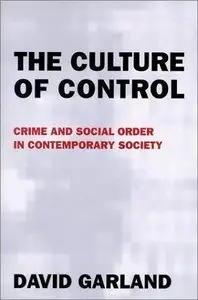 The Culture of Control: Crime and Social Order in Contemporary Society
University Of Chicago Press | June 1, 2001 | ISBN-10: 0226283836 | 336 pages | PDF | 17 MB
The past 30 years have seen vast changes in our attitudes toward crime. More and more of us live in gated communities; prison populations have skyrocketed; and issues such as racial profiling, community policing, and "zero-tolerance" policies dominate the headlines. How is it that our response to crime and our sense of criminal justice has come to be so dramatically reconfigured? David Garland charts the changes in crime and criminal justice in America and Britain over the past twenty-five years, showing how they have been shaped by two underlying social forces: the distinctive social organization of late modernity and the neoconservative politics that came to dominate the United States and the United Kingdom in the 1980s.