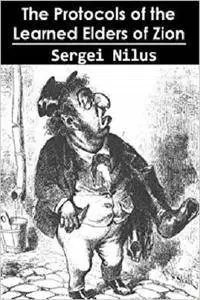 The Protocols of the Learned Elders of Zion by Sergei Nilus, Victor E. Marsden
English | April 18, 2018 | ISBN: 1717132472 | 94 pages | MOBI | 0.12 MB
According to the claims made by some of its publishers, the Protocols are the minutes of a late 19th-century meeting where Jewish leaders discussed their goal of global Jewish hegemony by subverting the morals of Gentiles, and by controlling the press and the world's economies. The Protocols of the Elders of Zion is the most notorious and widely distributed antisemitic publication of modern times. Its lies about Jews, which have been repeatedly discredited, continue to circulate today, especially on the Internet. The individuals and groups who have used the Protocols are all linked by a common purpose: to spread hatred of Jews. The Protocols is entirely a work of fiction, intentionally written to blame Jews for a variety of ills. Those who distribute it claim that it documents a Jewish conspiracy to dominate the world. The conspiracy and its alleged leaders, the so-called Elders of Zion, never existed.