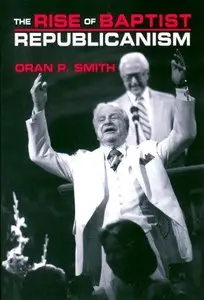 The Rise of Baptist Republicanism
NYU Press | September 1, 1997 | ISBN-10: 0814780733 | 328 pages | PDF | 1.9 MB
By championing the ideals of independence, evangelism, and conservism, the Southern Baptist Covention (SBC) has grown into the largest Protestant denomination in the country. The Convention's mass democratic form of church government, its influential annual meetings, and its sheer size have made it a barometer for Southern political and cultural shift. Its most recent shift has been starboard-toward fundamentalism and Republicanism.