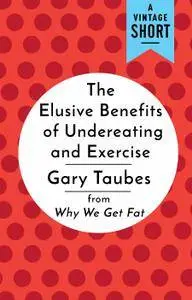 The Elusive Benefits of Undereating and Exercise: from Why We Get Fat (A Vintage Short) by Gary Taubes
English | February 13th, 2017 | ASIN: B01N1R9WFP, ISBN: 0525435018 | 34 pages | EPUB | 7.71 MB
It should come as no surprise that low calorie and low fat diets rarely accomplish what they are expected to do—improve health and slim waistlines. Likewise, exercise, however beneficial it may be to fitness, only increases appetite and so often hinders weight loss.
In this sharp and persuasive piece, acclaimed and bestselling science writer Gary Taubes exposes erroneous nutritional guidelines and finally provides evidence to curb misguided "calories-in, calories-out" model for why we get fat.
A Vintage Shorts Wellness selection. An ebook short.