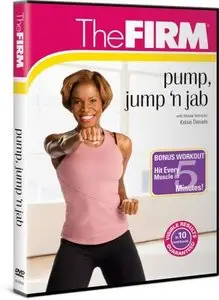 The Firm: Pump, Jump 'N Jab
DVDRip | 2008 | AVI | XviD | 640х464 | 29.97 fps | MP3, 128 kbps
Language: English | Run Time: 55 minutes | 692 MB
A non-stop aero/tone interval program that integrates kickbox favorites into familiar Firm-type exercises. It's both motivating and empowering — you're sure to burn calories, firm muscles and have fun. Kelsie Daniels is a super-high-energy instructor with super-smooth transitions (e.g. side lunges that flow into a bob-and-weave; crescent kicks that become squats). Her easy-to-follow cardio is taught add-on style; it includes punches, kicks, jacks and hops. The sculpting maximizes efficiency by working multiple muscle groups at once (e.g. side steps paired with upper-body rows). The toning also includes balance and core exercises. Requires dumbbells, ideally two sets (e.g. 2 and 5 lb.).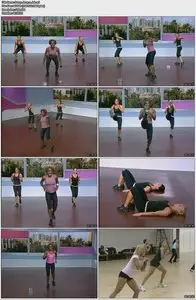 <span style="color:#000000">Filesonic</span>
<span style="color:#ffffff">Wupload</span>
>>> NO PASSWORD <<<
!!! No Mirror(s) Please !!!

!!! My AH blog !!!