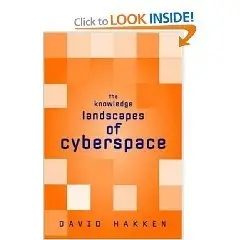 The Knowledge Landscapes of Cyberspace By David Hakken
Publisher: Routledge | 03-10-2003 | ISBN: 0415945089 | 416 pages | 1.86 Mb
How is knowledge produced and used in cyberspace? David Hakken–a key figure in the anthropology of science and technology studies-approaches the study of cyberculture through the venue of knowledge production, drawing on critical theory from anthropology, philosophy and informatics (computer science) to examine how the character and social functions of knowledge change profoundly in computer–saturated environments. He looks at what informational technologies offer, how they are being employed, and how they are tied to various agendas and forms of power. This book will be essential for both social scientists and cultural studies scholars doing research on cyberculture.