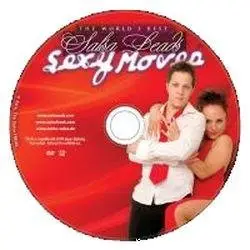 The World's Best Salsa Leads - Sexy Moves
DVD5 | 2008 | DVD video | MPEG2 | 720х576 | 25 fps | AC3, 192 kbps
Language: German | Run Time: 60 minutes | 3.43 GB
This DVD will make time disappear. The viewer will find themselves stopping and rewinding the tape over and over again. The moves are sensual, sexy, romantic, and daring. Use these moves when you're with the mate you love, or want them to love you! The moves are dangerously sexy, sleek, and lustrous.
Considered to be one of the World's Best Leads, Mimo demonstrates each move with powerful masculinity. Edie, The Salsa FREAK demonstrates the response with her femininity and style. You will find the moves on this DVD thrilling and exciting for years to come. The perfect gift for that special "Someone" in your life.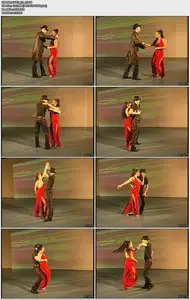 <span style="color:#000000">Filesonic</span>
<span style="color:#ffffff">Wupload</span>
>>> NO PASSWORD <<<
!!! No Mirror(s) Please !!!

!!! My AH blog !!!