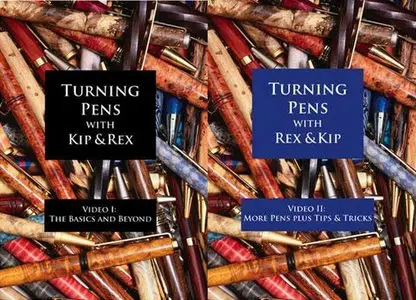 Turning Pens With Kip & Rex
DVDRip | AVI | DivX | 720х480 | 29.97 fps, ~1198 Kbps | MP3, 128 kbps
Language: English | Run Time: 155 minutes | 1.46 GB
by Rex Burningham & Kip Christensen. After writing Turning Pens And Pencils, the definitive book on pen making, Kip and Rex follow with two DVDs about turning pens.
DVD I: The Basics And Beyond
. Topics covered include:
Fundamentals of pen turning
Making the slimline pen
How to make variations in the slimline pen
Tools
Adhesives
Materials
DVD II: More Pens Plus Tips & Tricks
. Topics covered in DVD II include:
The European style pen
The American style rollerball
Fountain pens
Techniques for turning plastic
Turning antlers
Many more tips and tricks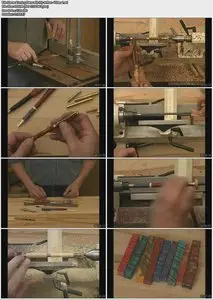 <span style="color:#000000">Filesonic</span>
<span style="color:#ffffff">Wupload</span>
>>> NO PASSWORD <<<
!!! No Mirror(s) Please !!!

!!! My AH blog !!!