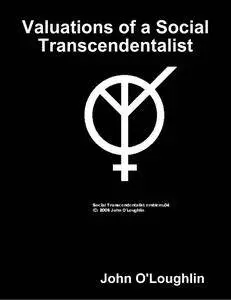 Valuations of a Social Transcendentalist
by Author John O'Loughlin
English | EPUB | 0.5 MB
VALUATIONS OF A SOCIAL TRANSCENDENTALIST is the sequel to 'Alpha and Omega - Diabolic Beginning and Divine End' (2002) and, like that worthy eBook, it has been divided into several parts, viz. 'Revaluations', 'Valuations', and 'Transvaluations', which further advance the ideological philosophy of Social Transcendentalism in relation to the respective parts and their numerical spiralling through several cycles, as before. As regards the various modes of 'valuating', the only omission on the author's part is with relation to 'devaluating', which, as a pro-godly individual, he evidently prefers not to categorically embrace, having the modesty to leave that to others. The cover shows a Social Transcendentalist emblem deriving from the author's substantial corpus of abstract and emblematic paintings.