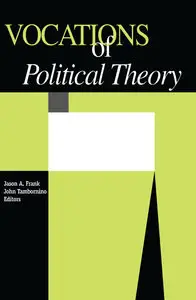 Vocations Of Political Theory
Univ Of Minnesota Press | August 3, 2000 | ISBN-10: 0816635382 | 328 pages | PDF | 17.7 MB
Eminent and emerging thinkers seek to bridge the gap between political thought and political action.Written by scholars with a rare sense of the historical and conceptual breadth of politics and theory, the essays in this volume explore possibilities for political theory in a world marked by disorienting political transformations. In doing so, they document and address the character and status of contemporary political theory, its changing place in the academy, and its role in public life. Whether challenging the settlement between political theory and political science, whereby theorists stuck to the "old texts" and left the "real world" to their empirical colleagues, or interrogating the relationship between political theory and political action, these essays expand and elaborate the parameters of political discourse-making their timeliness, relevance, and reach powerfully apparent.