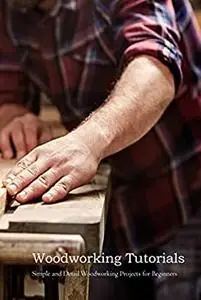 Woodworking Tutorials: Simple and Detail Woodworking Projects for Beginners: Woodworking Patterns by WAGSTAFF DONNA
English | 2021 | ISBN: N/A | ASIN: B099ZXGF3D | 63 pages | EPUB | 6.07 Mb
Pallet wood board is unique and there is rarely a need to distress this wood since most of it gains a natural, rich patina from exposure to the elements.
Without a doubt, you will absolutely relish making these do-it-yourself wood pallet projects. They are a fun and economical way to create a lively home and garden with a style that straddles edgy and traditional for truly a modern rustic look. With little more than a prybar, hammer and nails, cordless drill, and saw, you'll be able to construct most of these do-it-yourself DIY pallet projects in a day or two.
Feel Free to contact me for book requests, informations or feedbacks.
Without You And Your Support We Can't Continue
Thanks For Buying Premium From My Links For Support