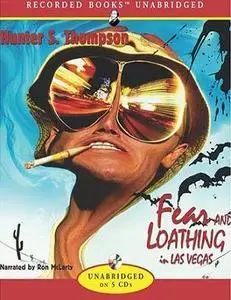 Fear and Loathing in Las Vegas
(2005)
Unabridged Audiobook
Author:
Hunter S. Thompson
| Genre:
Memoir, History (U.S.)
Fear and Loathing in Las Vegas is Hunter S. Thompson's ether-fuelled, savage journey to the heart of the American Dream. As knights of old buckled-on armor, so Thompson enters Las Vegas armed with a veritable arsenal of 'heinous chemicals'. His perilous, drug-enhanced confrontations with casino operators, bartenders, police officers and assorted representatives of the Silent Majority have a hallucinatory humor and nightmare terror never before seen on the page.
Narrator:
Ron McLarty
Publication Date:
August 2005
*No covers included.