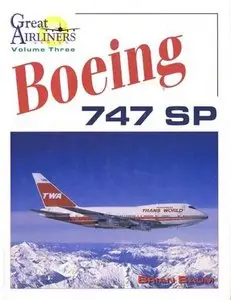 Brian Baum - Boeing 747SP
World Transport Press | 1997 | ISBN: 0962673072 | 128 pages | PDF | 76.2 MB
Great Airliners Series, Vol. 3
This book provides an excellent overview of the Boeing 747SP, a somewhat overlooked aircraft which paved the way for today's 747-400s. The photography in this book is excellent, and the reproduction of proposed interiors for the Iranian VIP ship are worth the price.