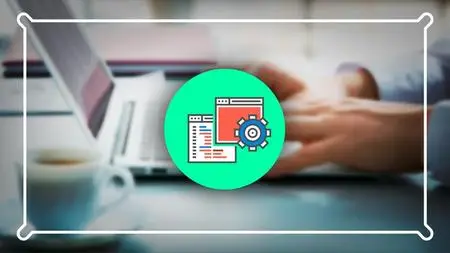 C, C++, Python & linux / Unix Shell Scripting Course Bundle
Video: .mp4 (1280x720, 30 fps(r)) | Audio: aac, 44100 Hz, 2ch | Size: 5.53 GB
Genre: eLearning Video | Duration: 19 hours | Language: English

Shell Scripting, Python, C Programming and C++ Programming Learn all at your own pace
What you'll learn
Python, C , C++ and Shell Scripting you'll get these four languages in this bundle
Requirements
all you need is just a pc and a internet connection
Description
The Ultimate guide to Python
C and C++ Programming
Linux/Unix Shell Scripting from basicss to advance
C and C++ Programming
are must to learn for every one who are interested in programming and want to start their career in software industry. It is the basic foundation of any programming languages. All the programming languages like java, c# or any object oriented programming language are all inherited from c and c++.
In this course you will learn all the basic fundamentals of c and c++ from scratch then proceed to advanced topics.
In this course each and every topic is explained with example programs to understand the concepts better, there are many practical examples in this course, You will Learn the course by practicing the code as you go along with the course.
Once you finish the course you will be able to
Write your own code in c
Write your own code in c++
Understand Object Oriented concepts in c++
Will be able to understand any standard code written in c and c++ and able to modify them according to the requirement
The Ultimate guide to Python
This course will teach you Python in a practical manner, with every lecture comes to a full coding screencast and a corresponding code notebook! Learn in whatever manner is best for you!
We will start by helping you get Python installed on your computer, regardless of your operating system, whether its Linux, macOS, or Windows, we've got you covered!
We cover a wide variety of topics, including:
Command Line Basics
Installing Python
Running Python Code
Strings
Lists
Dictionaries
Tuples
Sets
Number Data Types
Print Formatting
Functions
Scope
args/kwargs
Built-in Functions
Debugging and Error Handling
Modules
External Modules
Object-Oriented Programming
Inheritance
Polymorphism
File I/O
Advanced Methods
Unit Tests
and much more!
Linux/Unix Shell Scripting from basicss to advance
Here is what you will get and learn by taking this Shell Scripting course:
A step-by-step process of writing shell scripts that solve real-world problems.
The #1 thing you must do every time you create a shell script.
How to quickly find and fix the most common shell scripting errors.
For those of you who want to start scripting right away, watch the two video shell scripting crash course. If you do nothing else than watch these two videos you'll be ahead of most shell programmers.
How to accept input from a user and then make decisions on that input.
How to accept and process command line arguments.
What special variables are available, how to use them in your shell scripts, and when to do so.
A shell script creation check list – You'll never have to guess what to include in each of your shell scripts again. Just use this simple check list.
A shell script template (boilerplate). Use this format for each of your shell scripts. It shows exactly what to include and where everything goes. Eliminate guesswork!
Practice exercises with solutions so you can start using what you learn right away.
Real-world examples of shell scripts from my personal collection.
A download that contains the scripts used in the presentations and lessons. You'll be able to look at and experiment with everything you're learning.
Quizzes after each section just to make sure you're learning the most important aspects of shell scripting.
Who this course is for:
Anyone who wants to learn code