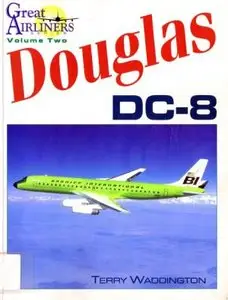 Terry Waddington - Douglas DC-8
World Transport Press | 1996 | ISBN: 0962673072 | 144 pages | PDF | 84.34 MB
Great Airliners Series, Vol. 2
Written by the foremost DC-8 authority, the book covers the first turbine example to evolve from the famous DC series of airliners built by Douglas. The DC-8 story includes earlier designs by the same name that never came to fruition and reviews events leading to the Eight we know today.