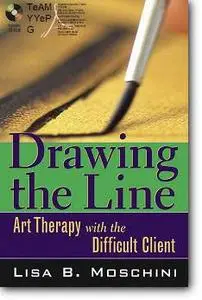 Lisa B. Moschini, «Drawing the Line : Art Therapy with the Difficult Client»
Wiley | ISBN 0471687731 | 2004 Year | PDF | 18,05 Mb | 368 Pages
This resourceful guide presents art therapy techniques for difficult clients where the typical therapist-client interaction can often be distant, demanding, and frustrating. Offering practical and theoretical information from a wide variety of treatment populations and diagnostic categories; and incorporating individual, group, and family therapy case studies, the text is filled with examples and over 150 illustrations taken from the author's sixteen years of experience working with hundreds of clients. The author is a licensed Marriage and Family Therapist with a Master's degree in Clinical Art Therapy.