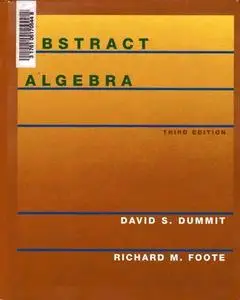 David S. Dummit, Richard M. Foote, «Abstract Algebra», 3rd Edition
July 14, 2003 | ISBN: 0471433349 | DjVu | 944 Pages | 14.5 MB
This text is designed to give students insight into the main themes in abstract algebra. Early introduction to recurring notions such as homomorphisms, isomorphisms, actions, and classifications provides a natural flow for the development of basic abstract algebra. Students are immediately exposed to concepts the way an algebraist (or mathematician) envisions and works with them.