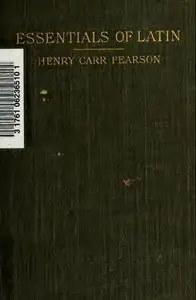 Essentials of Latin for Beginners
Publisher: American Book Co | 1905 | ISBN: N/A | English/Latin | PDF | 332 pages | 12.91 Mb
This book is designed to prepare pupils in a thorough fashion to read Caesar's Gallic War. It contains seventy lessons, including ten that are devoted exclusively to reading, and six supplementary lessons. The first seventy lessons contain the minimum of what a pupil should know before he is ready to read Latin with any degree of intelligence and satisfaction. The supplementary lessons deal largely with certain principles of syntax that some teachers may not wish to present to their pupils during the first year's work.