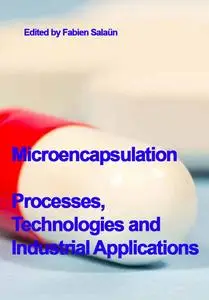 "Microencapsulation: Processes, Technologies and Industrial Applications" ed. by Fabien Salaün
ITExLi | 2019 | ISBN: 1838818707 9781838818708 1838818693 9781838818692 1838818715 9781838818715 | 114 pages | PDF | 6 MB
This book is intended to provide an overview and review of the latest developments in microencapsulation processes and technologies for various fields of applications. The book targets readers, including researchers in materials science processing and/or formulation and microencapsulation science, engineers in the area of microcapsule development, and students in colleges and universities.