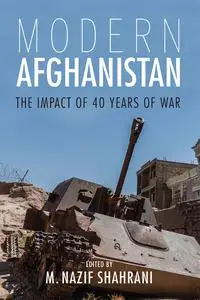 Modern Afghanistan: The Impact of 40 Years of War by Nazif Shahrani
English | February 10th, 2018 | ISBN: 0253030056, 0253029775 | 456 pages | True EPUB | 8.84 MB
What impact does 40 years of war, violence, and military intervention have on a country and its people? As the "global war on terror" now stretches into the 21st century with no clear end in sight, Identity and Politics in Modern Afghanistan collects the work of interdisciplinary scholars, aid workers, and citizens to assess the impact of this prolonged conflict on Afghanistan. Nearly all of the people in Afghan society have been affected by persistent violent conflict. Identity and Politics in Modern Afghanistan focuses on social and political dynamics, issues of gender, and the shifting relationships between tribal, sectarian, and regional communities.