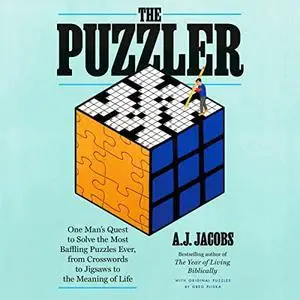 The Puzzler: One Man's Quest to Solve the Most Baffling Puzzles Ever, from Crosswords to Jigsaws to the Meaning of Life [Audiobook]
Author: A.J. Jacobs, Greg Pliska
Narrator: A.J. Jacobs
26 April, 2022 | English | ASIN: B09NCHPR9X | 9 hrs 23 mins | .M4B & .MP3@126 kbps
576 MB to 582 MB | Unabridged | Retail
The New York Times best-selling author of The Year of Living Biblically goes on a rollicking journey to understand the enduring power of puzzles: why we love them, what they do to our brains, and how they can improve our world.