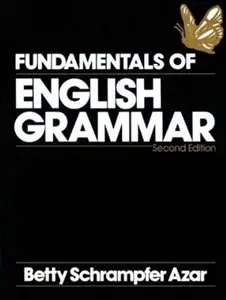 Fundamentals of English Grammar - Second Edition
Publisher: Prentice Hall | 1992 | ISBN: 0133382788 | English | PDF | 448 pages | 15.06 Mb
This second edition provides a well organized core of material around which instructors can build classroom activities and a course syllabus. Presents material that is interesting, adult, and realistic in terms of current usages and both needs in and outside the classroom. It also views vocabulary development as integral to the development of structure usage.

From the Publisher
An intermediate grammar, revised edition of a best seller.