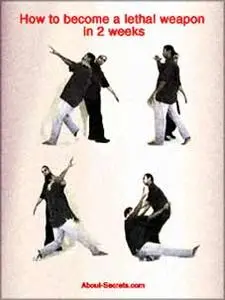 About Knowledge | How to become a lethal weapon in 2 weeks
PDF | 31 pages | 2003 | 530 KB
I've seen many martial arts experts with all the colorful belts and flying kicks get beat up in the street . it's just like taking a highly trained circus lion and throwing him into the jungles of africa . inside the school there are rules and there are restrictions. But out in the streets there's only one rule, and that is (there are no rules) . you have to use any means necessary in order to survive and live to tell about it.