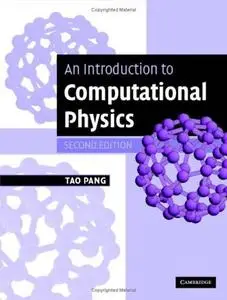 Tao Pang, An Introduction to Computational Physics, 2nd edition
Cambridge University Press | ISBN 0521825695 | 2006 | PDF | 402 pages | 1.9 MB
Thoroughly updated and revised for its second edition, this advanced textbook provides an introduction to the basic methods of computational physics, and an overview of recent progress in several areas of scientific computing. Tao Pang presents many step-by-step examples, including program listings in JavaTM, of practical numerical methods from modern physics and related areas. Now including many more exercises, the volume can be used as a textbook for either undergraduate or first-year graduate courses on computational physics or scientific computation. It will also be a useful reference for anyone involved in computational research.