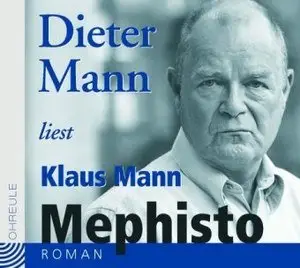 Klaus Mann - Mephisto
Genre: Roman | Time: 01:52:05 | Publisher: Eulenspiegel | ISBN: 3359010973 | 1. Marz 2007
Language: Deutsch | Audiobook in MP3 / 128 kbps | 105.7 MB
Beschreibung:
Im Mittelpunkt dieses "Romans einer Karriere" steht die Laufbahn des Schauspielers Höfgen, der sich "einem durchaus komödiantischen, zutiefst unwahren, unwirklichen Regime" andient. Hinter dieser engagierten erzählerischen Analyse des "Dritten Reiches" entdeckte man Hinweise auf die Laufbahn von Gustaf Gründgens. Der bis Anfang der achtziger Jahre in der Bundesrepublik verbotene Roman gehört heute zum festen Bestand der Literaturgeschichte, die Verfilmung mit Klaus-Maria Brandauer bescherte ihm ungeahnte Popularität.
Download Klaus Mann - Mephisto:
filesonic.com
Pass: avaxhome.ws
Mehr Audiobucher von mir findet Ihr in
My Blog
If you'll find that my links are dead please let me know through the Private Messages.
Please DO NOT MIRROR