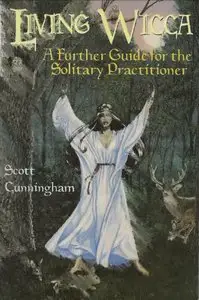 Scott Cunningham "Living Wicca: A Further Guide for the Solitary Practitioner"
Llewellyn Publications | 1997 | ISBN: 0875421849 | 206 pages | PDF | 5,09 Mb
Living Wicca takes a philosophical look at the questions, practices, and differences within Witchcraft. You'll learn how to create your own rituals and symbols, develop a book of shadows, and even become a high priest or priestess. Also covered in this Scott Cunningham classic are tools, magical names, initiation, the Mysteries, 120 Wiccan symbols, and the importance of secrecy in your practice.