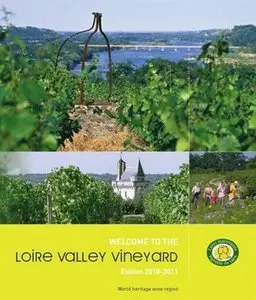 Welcome to the Loire Valley Vineyard. Edition 2010-2011
InterLoire | 2010 | ISBN: N/A | English | 85 pages | PDF | 4.9 MB
The Loire Valley offers two sources of inestimable wealth: its precious historical heritage and an array of unique wines. Under the leadership of the Loire Valley Wine Bureau, InterLoire, in partnership with the tourism and winemaking marketing board, 300 wine cellars have committed to a quality approach to receiving visitors in their cellars.This guide features the estates that signed the hospitality charter. The guide also will give you ideas for excursions, a list of wine festivals and major tourist attractions in France's third-leading wine region.