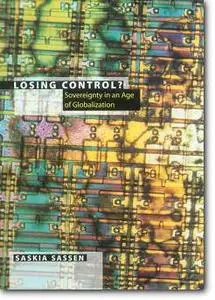 Saskia Sassen, «Losing Control?»
Columbia University Press | ISBN 0231106084 | 1996 Year | PDF | 0,6 Mb | 128 Pages
In a world of free trade, the Internet and mass migration, national borders seem to matter less and less. What implications does this hold for citizenship, sovereignty and other old-fashioned features of political and economic life? Sassen says that we're headed for a future of international mediating organizations like the United Nations and the European Community. She hesitates to make sweeping judgments, but ably lays out the possible contours of the next world order. A good companion to Kenichi Ohmae's The End of the Nation State.