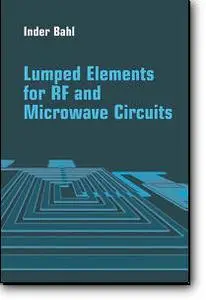 I. J. Bahl, «Lumped Elements for RF and Microwave Circuits»
Artech House Publishers | ISBN 1580533094 | 2003 Year | PDF | 9,31 Mb | 512 Pages
Text provides a comprehensive treatment of RF and microwave circuit elements, including inductors, capacitors, resistors, transformers; via holes, airbridges, and crossovers. Topics discussed include materials; fabrication; analyses; design; modeling; and physical, electrical, and thermal practical considerations. For professionals.
Password
:
www.AvaxHome.ru
Download from Rapidshare
Бонус | Bonus
My other uploaded eBooks (1400+) - links and descriptions
Другие книги, закаченные мной (более 1400) - ссылки и библиографические данные
version 5 (April 07 2006)
Download eBooks list from Mytempdir
Download eBooks list from Rapidshare
Please about the dead Rapidshare links send me the message
Пожалуйста отправляйте мне сообщение об убитых ссылках на Рапидшаре