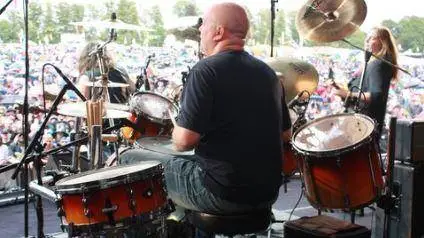 Drumming for Beginners - Simple Way To Learn How To Drum
MP4 | Video: AVC 1280x720 | Audio: AAC 44KHz 2ch | Duration: 2 Hours | Lec: 22 | 5.48 GB
Genre: eLearning | Language: English
Ideal for beginners - this exciting course takes you through the essential techniques to become a successful drummer
Drummers are in high demand. One of the most popular instruments in the world, the basic drum techniques and skills can be learnt in an afternoon, but can take months or years of practice and dedication to master. With time and practice habits, you can learn rhythm and fundamentals, eventually working more complex rhythms and patterns into your drumming.
It's a good idea to start getting some sense of rhythm before dropping the cash on a big drum kit to practice on, or before giving yourself an opportunity to get frustrated.
The most common thing you hear from people is that it's too expensive to learn to drum, but with this groundbreaking course, we've removed that cost-barrier by first teaching you to play on your lap, and on your kitchen pots and pans!
Drumming for Beginners is taught by seasoned drummer Hugh Edwards - a player and teacher for over 30 years who's played in front of over half a million people, with touring bands such as Leatherat and Ark. He's a Sabian and Tama Endorsee and one of the best drum teachers in the world.
So, you've always wanted to play drums but buying a kit is prohibitively expensive, right? And maybe, you don't want to have to buy a kit before you learn how to play?
Well, with this unique approach, you can find out if it suits you and if you actually want to become a drummer first. This course starts off learning drum beats, fills and patterns on your lap, and by playing on kitchen pots and pans with sticks.
Then, half way through we move onto the drum kit, and kick into gear with the more advanced stuff, over 22 custom-built modules. You can do all of this in the comfort of your own home, and we'll show you how to learn the beats, practice the beats and how to realise when you're making mistakes, with not only theory, but practical exercises for you to try out at home. We'll get you playing along to your favourite music, and by the end of this course, you'll be ready to join your first band. It's great fun - you don't have to buy a drum kit yet, and you're going to learn something new!
Give it a go, and we'll see you inside the drummers studio!