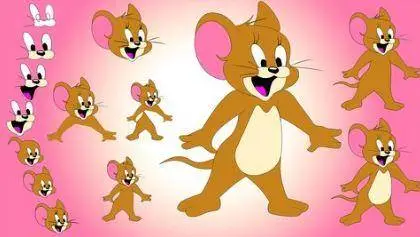 Digital Art in Adobe Illustrator CC: Angry Bird, Tom & Jerry
MP4 | Video: AVC 1280x720 | Audio: AAC 44KHz 2ch | Duration: 2.5 Hours | Lec: 25 | 433 MB
Genre: eLearning | Language: English
Digital Art & Illustration: Learn Adobe Illustrator CC Fundamentals and do Graphic Design of Bear, Angry Bird & Jerry
Adobe Illustrator CC Tutorial: Digital Art & Illustration for Beginners
This course on Adobe Illustrator Tutorial has got some of the best digital illustrations to kick start your learning process with in a fun and easy way.
You will be drawing the following graphic design characters in Adobe Illustrator with mouse (no drawing tablets needed), entirely.
A 2D Cartoon Bear
Red, Angry Bird
Jerry as in Tom & Jerry
Tools that you'll learn in this Adobe Illustrator Tutorial Course
After the introduction of this course, I will make you familiar with the different set of tools that you are going to use in this course.
In this course you will be learning to use the following Adobe Illustrator tools
Rectangle
Ellipse
Curvature tool
Delete anchor point tool
Eyedropper
Line
Arc
Selection
Gradient
Text
Also you will learn, how to make your own color palette to color the 2d cartoon bear that you are going to draw by the end of this course.
Adobe Illustrator Tutorial: Drawing Angry Bird, RED
Well, you all might have known this RED Angry Bird already, as it's one of the famous character in the Angry Bird game in both Android and IOS platforms.
This game has got more than 100 million downloads in Android alone. So I thought of drawing this Angry Birds in Adobe Illustrator and here it is.
You can see that this is a 2D drawing, but still it has got a little bit of Shadows and 3 dimensional illusions inside it, right? This 3 dimensional illusion is because of the layered shadow drawing.
If you haven't seen it yet, do watch the introduction and free preview lectures.
You'll learn to draw this Angry Bird as easily as possible and also as quickly as possible in a step-by-step manner.
Adobe Illustrator Tutorial: Drawing Jerry, as in Tom & Jerry
Do you have drawing talents? Do you draw pencil drawing, poster coloring or water coloring, then you and your kids would love to draw this Jerry on Adobe Illustrator. You can draw this Jerry both with or without a template.
If you're an absolute beginner in Illustrator, then don't worry!
I've dedicated a lecture for you in this section, to make the Jerry as a template file. After that it's simply like drawing in a trace paper, keeping the image below. So simple right?