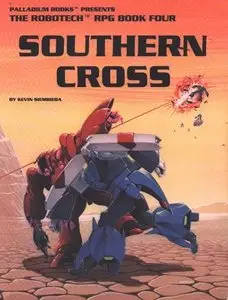 Kevin Siembreda - Southern Cross (Robotech RPG Book Four)
Palladium Books | 1992 | ISBN: 0916211274 | English | 113 pages | PDF | 20.7 MB
The Robotech RPG Book Four implements role playing in the Robotech universe during the second generation of the Robotech saga.
From page 5, Introduction: "The Southern Cross is a supplement to the original ROBOTECH RPG: Book One Macross. It is NOT a complete game in itself. Yet, like its predecessor, Southern Cross is directly adapted from the T.V. series and the notes of Carl Macek."